Hello! I'm trying to use my ibeacon receiver. I followed the instructions from your wiki:
First I installed the Texas app (Wi-Fi Starter), I configurated my network and the app found my device. I can see in the web interface that the firmware version is old, do I must update it? how?


Secondly, I installed mosquitto and downloaded the mqttd package. But when I try execute the MQTTD service in my console (in Windows 8, '.\bin\emqttd start') it fails to start. What can I do?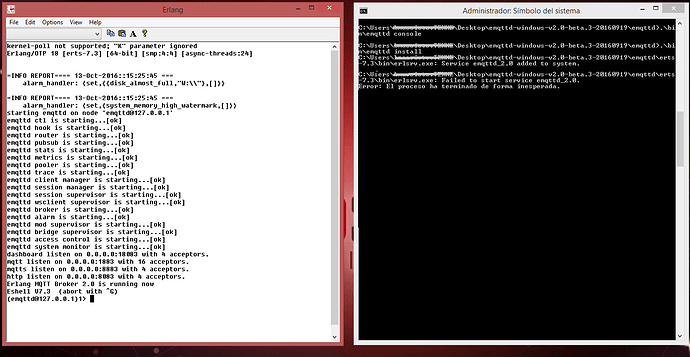 Although, I could test my device with brokers. I have beacons in my office and I'm getting theirs information in console :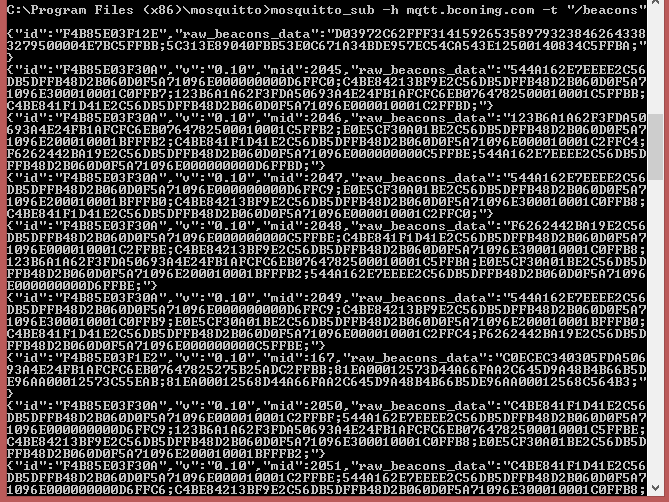 I need to write my own MQTT client and get that information more friendly, I've read this article
http://wiki.aprbrother.com/wiki/How_to_write_my_own_MQTT_client
but I don't understand it.
I hope you can help me!
My skype username is: live:belen.mascioto