Hi,
How to get all advertising data from BLE Gateway v4 in BLE Viewer?
Does it allow me to enable Manufacturer ID filter?
---
SETTINGS:
We connect it to LAN via Ethernet cable and follow the test steps to set application configuration as below. However, it is empty in the BLE Viewer and we do not know how to set it up.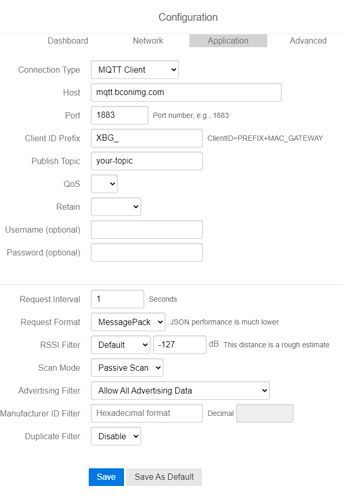 Dashboard for Gateway: