I bought EEK beacon, the firmware version is 3.0.7.5, and my purpose is to support LINE beacon feature.
According to this page, I have to upgrade firmware to 3.0.9.
I follow How To Upgrade Firmware steps, TI SensorTag 5.0 installed in iPad, drag the firmware file eek_fw_2.img to SensorTag's Documents area.
Choosing "Sensor view" got the "No GUI" message, and could not go to "FW Upgrade" step.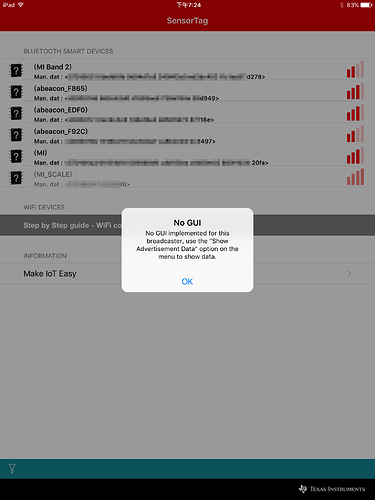 Please help me solve this problem.
Thank you.